iPhotography Course Reviews
Discover why over 100,000 beginner photographers worldwide chose iPhotography™
Here is a small assortment of iPhotography course reviews selected from the thousands of testimonials, reviews, comments and Success Stories we frequently receive from our course students.
All comments, testimonials and reviews have been verified by impartial review services including TrustPilot.com and ReviewTrust.com.
"This photography course is amazing, I have learned an incredible amount not just about my Camera, but about Photoshop. It has improve my Photography as a whole, and I thank all the tutors for their input. It has answered many questions I had about photography that books did not."
"I'm really enjoying this photography course. I am doing it really slowly. Taking notes from each module so I can use them when I am out and about and I am doing all of the assignments."
"I was a total beginner to DSLR photography and I enjoyed the course. It was informative and the modules were in a progressive order. I am so glad I persevered and completed the whole course. I will use your site for more knowledge and help. Thank you."
"I have learned so much in this course so far and I can't thank the team who put this programme together enough. It is done so logically and simply the even I can follow it, albeit with time and patience."
"Course content was well presented and useful. Lots of good tips and workarounds for photoshop editing. As an experienced photographer I still found the course challenging"
"This is great, I kinda know a lot already, but is so good to read it all finally in a order and simple language. so useful to repeat and make sure what you know and what still needs to be practice."
"I am a self taught amateur photographer. I am aiming towards setting up my own photography business and thought this course was exactly what I need to refresh what I already know and to learn the essentials that I don't know. So far I am finding it great and I am gaining more knowledge and practice."
"This online photography course has given me so much. Night trails. Capturing Water pictures. Experimenting. Confidence is growing. I love every module. It's all so inspiring"
My love for nature and the need for adventure has inspired my work photographing landscapes, cityscapes and nightscapes. I aim to capture and share the beauty, variety of colors, and unique compositions life has to offer.
My advice to a new photography student: Figure out what you love and combine that with your photography. Listen to other photographers' experiences and try new techniques to learn and develop your photography skills.
"The Light Tricks course was fun, creative and informative. I really learned a lot from the broad range of new techniques that it showed you how to achieve. It is a great course for both beginners and those with a little more knowledge under their belt. The modules are well composed and easy to follow.
With each area of study, you learn something different, innovative and, at times, complex. I think for me, the most important thing I learned from doing this course was to slow down, stop and think about what settings I needed to use to achieve the desired effect in my photograph. This was not only useful for dealing with the light trick techniques, but I have found I am now more conscious of how I use the exposure settings in my photography across the board.
I would highly recommend this course. Give it a go – you never know what you will learn!"
I honestly LOVE the instructor. He really takes his time and explains everything to you very simply! His voice is also very nice and soothing and he's quite funny at times 😛 My favorite modules were the fantasy portrait, swapping animals, morphed creatures and stone portrait. Pretty much most anything that involved blending other photos or textures etc! they were just fun and easier to understand. I LOVED THIS COURSE!
I have really enjoyed this course. The Photoshop knowledge I have gained will be invaluable for future projects. I think the level is spot on and the video lessons are both easy on the ear and eye. Thank you.
Two thumbs up! Your simplified approach to teaching is extremely helpful and very refreshing compared to what else is available for photoshop beginners.
The course was excellent and the fact that I can go back any time and send in my edits for feedback is awesome. I knew a little about Photoshop going into this course but what I have come away with is invaluable. I would definitely recommend this course.
Really loving this course so far, already knew the basics of Photoshop but you have taught me so much so far and I'm only on module 4!
I was dubious at first about how much skill I would need to have already in Photoshop, I have quite a bit, but have gained SO much more, and actually found easier/better ways of doing things. The tutor in the video is fantastic, he explains things so well, and is quite funny too 😉 I will now go through the Modules again, but putting my spin on it, and then upload my work to the student galleries to see where I'm going wrong (or right). Thank you for helping me become better at something I love!
Since starting the iPhotography courses I have gone from being someone with a decent camera and an interest in photography, to a Professional Photographer earning a steady income and able to work around my two young children.
I still have a lot to learn, but I feel that these courses have given me a solid foundation for my Photography work.
"I thought the course was very comprehensive, far and above some teaching videos I have watched. It was very pleasing well laid out and it led you through everything step-by-step. The rule of third was brilliantly explained – a rule I thought I had a full grasp of. I thought the editing was well explained and interesting. I'm always looking to improve my photography and editing skills so there is information that will certainly improve my photography."
I cannot begin to imagine where I would be without the focus of my photography and I do thank you all at iPhotography for setting me off on this journey. I would also like to thank you all for your on-going support and dedication you give to all your students. Well done all of you, keep up the great work.
"I really enjoyed it! I loved the lighting section, it had great information in it, and was in-depth. I love the editing modules! I like how it really starts with the basics and then goes to more advanced steps, that will be very helpful to so many people. I think you really covered everything. It was awesome!"
"I found the course very informative especially when I got to the creative portrait section as this is something that I'm really into, especially the UV section which is an area that I'm yet to try. I found it very easy to follow. The section regarding couples and group shots was great, especially composing several shots to put onto the one photo with the negative space, definitely going to use that idea. I like the planning and lessons on mistakes. I loved the section on over editing, this is something I feel will help a lot of people. All round a very good course!"
I owned a copy of Lightroom for over a year but barely used it until I took your course. I can honestly say that it's been one of the best photography investments I've made. I've finally mastered this amazing software and my photos look a million times better now!
I'd almost given up on Photoshop, which to me was total overkill for what I needed. Lightroom was a breath of fresh air and thanks your easy learning course I was able to grasp the fundamentals within a matter of minutes.
Your clear delivery of the training is excellent. I feel as though you're sat with me guiding me through the software, piece by piece. I've added a lot more to my Lightroom knowledge since taking your program.
I learn something new on every re-watch. A+++
Really well delivered Lightroom training. Thanks and well done!
I bought your 'Lightroom' course even though I had already been using Lightroom for about 9 months. I'm glad I did as I quickly realised that I'd barely scratch the surface of what Lightroom can actually do. It's made a big difference to my workflow. Thank you!
I HIGHLY recommend this course. It has totally changed the way I work with my files, and I've become a better photographer for it. I cannot imagine going back to using Camera Raw + Photoshop like I used to. You can just do SO MUCH more in Lightroom.
I'd like to say how much I enjoyed your Lightroom training. It was really well constructed and delivered in a nice, personable tone that actually made the learning process enjoyable and easier to absorb.
My feedback? Genuinely one of the most pleasurable courses I've taken. It is very well structured and comprehensive. Importantly, for a non-technical person like me everything was clearly and concisely explained without being condescending. Superb value for money.
The iPhotography course has allowed me to improve my photography over the years to the point where I have won competitions locally and has allowed me to find a job where I can use my passion in photography and not a burden to my health.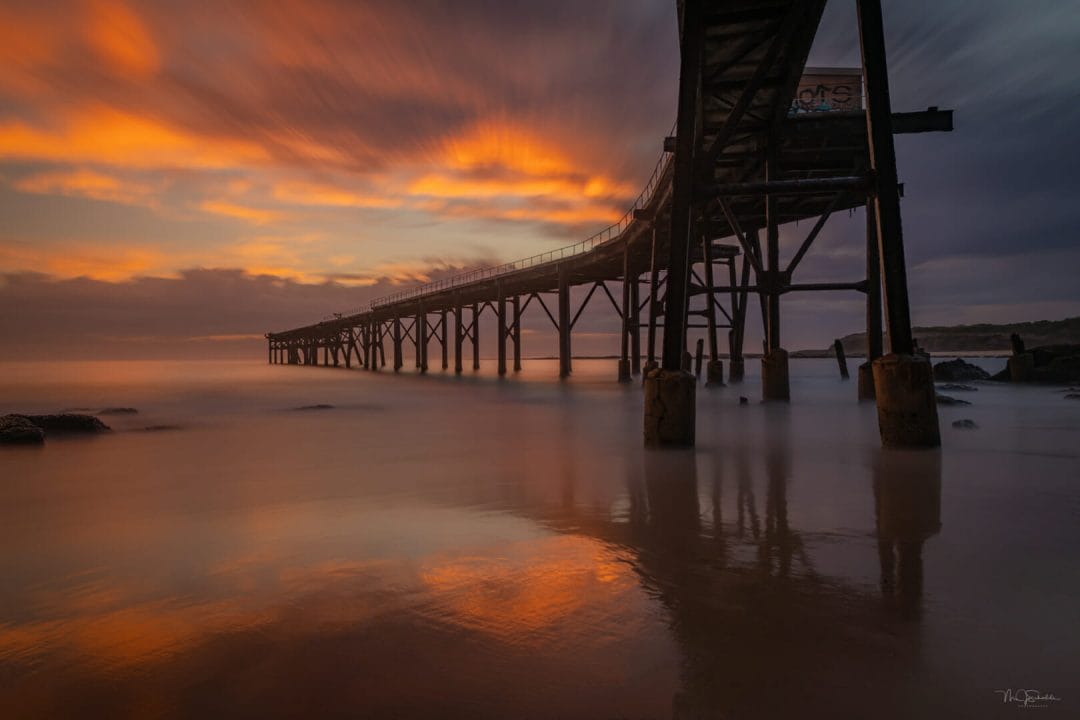 "I found this a thoroughly enjoyable but at times quite challenging course – the range of techniques covered is very extensive indeed. Although I haven't had the time or opportunity to try out too many of the ideas just yet, the beauty of iPhotography Courses is that you have lifetime access to the modules and they can be revisited when you need to refresh your mind on a particular topic. The Light Tricks Course has really sparked my imagination and has certainly got my creative wheels turning. I would recommend this course to students wanting to learn some fun and different techniques which will broaden any photography portfolio. The editing modules are really helpful and now I cannot wait to get started on the iPhotoshop course!"
I just wanted to drop you a note to say thank you, I haven't enjoyed myself so much in years – This course is fantastic. It has now given me the enthusiasm to move forward with my photography and the fact that the resources are always available will be useful to go back to incase I need to revisit any part.
This is great, I kinda know a lot already, but is so good to read it all finally in a order and simple language. so useful to repeat and make sure what you know and what still needs to be practice.
Hey Guys, I found this course to one of my better learning experiences, especially if you have a busy schedule. Extremely in depth, and the material is presented in a manner that doesn't come across as boring and repetitive. The support and feedback from the Tutors is excellent, as well as the constructive criticism on the assignments. Overall extremely pleased and now it's off to start the iPhotoshop course. Thank you guys.
Great course which is great for converting from film to digital. complete 16/18 so far.
Really enjoyed the course, but do to my work commitments I found it really hard to do any assignments, I work really stupid hours, but that didn't spoil it for me. I have at last began to get out and about and take some pictures. Of course hopefully putting into practice what I've learnt on the course. I would recommend this course to any new photographer or any one needing help taking pictures.
"I'm really enjoying this course. I am doing it really slowly. Taking notes from each module so I can use them when I am out and about and I am doing all of the assignments.
I'd like to say how much I enjoyed your Lightroom training. It was really well constructed and delivered in a nice, personable tone that actually made the learning process enjoyable and easier to absorb.
I have to say to start off with I was a little sceptical. However going with it is one of the best things I have done. The amount of knowledge gained from this course has been appreciated especially as a beginner who wants to take this into a profession, also the detail in how topics where portrayed were very clear and helpful. This course is great and I would recommend it to anyone who is new or already involved in photography.
I would just like to tell anyone reading this and considering if they should take the leap or not… just do it… your life won't be what you want it to be if you don't make the moves. I'm a highschool dropout and I've worked hard to get my dream job underway and this course was a perfect start for me because I felt it was so easy to follow and it kept my attention the whole way through.
I think what makes iPhotography Course so great is the community that it has created. It's a real confidence boost when you get nice helpful comments on your photos from fellow students and the tutors. I don't think I would I have pushed myself to enter the competition last year at my Zoo and I would have never thought in a million years I would actually win anything if it wasn't for everyone at iPhotography.
Let me say how much I enjoyed iPhotography Course and the professional manner in which it is presented. When I started the course I had been taking photographs for 55+ years and had already successfully completed an NCFE Approved course on digital photography.
However, I was extremely impressed by the quality of the website, and how easy and instinctive it is to use; also the responsiveness and helpfulness of the tutors. The camaraderie encouraged between students through the forums and the Gallery is also good, and a lot of useful ideas have been gained just by looking at the work of fellow students – much of which is outstanding.
The course structure is good and the depth and variety covered by each of the individual modules is very in-depth; they all contain a wealth of information and insights which will stand me in good stead.
I will continue to login, and I wouldn't hesitate to recommend iPhotography Course to others. Many, many thanks.
This is really awesome. Took some really nice pics today. And I have only completed Module 4.
Just finished the course. Achieved an overall score of 91%. I'm delighted.
Just finished Module 5 … loving it so far ! really learning a lot 🙂
Brilliant course. Highly educational and in depth. Would recommend to anyone.
Great course which is great for converting from film to digital. complete 16/18 so far.
I have learned so much in this course so far and I can't thank the team who put this programme together enough. It is done so logically and simply the even I can follow it, albeit with time and patience. I even had my wife trying to spot leading lines when we went for a walk recently. It was fun doing this together.
Thanks also to Rebecca (tutor) who has encouraged me no end with her comments on my previous two assignments. She has obviously studied my photos properly and made extensive comments that are so helpful. Her points for improvement are spot on and have enabled me to look critically at photos I have already taken and at what I am now taking. If you get time take a look at 6 I posted on page 12 of the February gallery. Apart from the pigeon, these were taken before I started the course. The pigeon was for my Module 5 assignment.
Thanks. I am so looking forward to the rest of the modules and comparing notes with my brother in law as he progresses through the course too.
One very happy student.
"iPhotography Portrait Course is exactly what I would expect from the iPhotography brand… It has been a pleasure taking the course! I found the module about lighting techniques pleasant and fascinating… Studio photography seemed always a bit too hard for me, but with the downloadable lighting setups provided with the course it became clearer and easier. I also really liked Stephen's Stories – we can draw a lot from our tutor's experience…. I can honestly recommend this course to all beginners and more experienced enthusiasts of portrait photography"
My biggest result is with no question, that I now feel very confident with my camera and know a lot of tricks to take good shots in a lot of different situations. Before the course I had never taken a photo without AUTO settings. Since I started the course I haven't used AUTO settings once!
I would like to say a big thank you for a highly constructed course, each module was explained in such a way that if you were a total beginner or had some level of experience you would find it extremely useful. I would also like to say thank you to the members of staff I have spoken to help rectify any issue I had, they did this in a timely and polite professional manner. I really enjoyed this course, so much so that I have recommended it to my friends. Once again thank you.
Hi! I received yesterday my flip cards and I love them! I cannot wait to go out with them and the camera to try to some nice pics with them.
Great course, easy to follow, really enjoying discovering how to take better photos.
Hello all my name is Graham I joined a good few weeks ago just finished Module 6 just posted my 1st photo in your private gallery using the knowledge I have learnt so far from the course. I have always been interested in photography not as a professional just as a hobby. I bought myself a Nikon d3200 read the manual and it went right over my head so enlisted on the course, the difference in my pictures now and what they when I first got the camera are unbelievable.
I found the course really informative and very user friendly even for a technophobe like me!
I finished the course a few weeks ago it's helped me so much and I'm not finished here. Great tutors and great group of fellow students.
Hey everyone, being an older person I thought I would really struggle, but I have today passed module 2 with a 10/10 pass, I have learnt so much.
This course made it very enjoyable to learn photography online. It was presented in easy digestible pieces. I thought it would be basic information, but learned a lot about features I did not know my camera had. Module 18 was the hardest for me, I need to learn photoshop a bit more. Overall excellent. Highly recommended!!! Thank You!!
You have truly inspired us, your students, to reach higher and higher with our photography and creativity with the goals you set, the challenges, your humour and your very encouraging comments.
"Overall the light tricks course for me was perfect. I'm very new to photography but light tricks and night photography are what I seem to be enjoying the most at the moment. As I've only just finished the course I don't have many light trick photos but I have added the ones that I have done whilst completing the course that I am happiest with. I'd highly recommend both courses I have completed so far (I've just started portrait). "
My neurologist recommended taking 'iPhotography Course'. And what a difference this course has made for me. I was able to take each module at my own time and pace, and then repeat the modules as and when I needed.