Introduction to
AFFINITY PHOTO FOR DESKTOP COURSE!
Get ready to uncover the power of Affinity Photo and take your photo editing to a new level!
Affinity Photo (for desktop) is a next-generation photo editing platform designed for photographers. In this Introduction to Affinity Photo course, you'll master all the essential panels, menus and toolbars and advanced features that make photo editing a snip!
Affinity Photo is a great alternative to Photoshop and Lightroom. It comes in desktop and app form too meaning you can edit at home and on the go. If you're a beginner to photo editing we'll guide you step-by-step over 5 time-saving lessons led by iPhotography Tutor Stephen.
Unfortunately, many photographers don't have the time to learn what every button, option and slider does. If you don't know where to find the tools you need you can waste valuable time editing your photos. If only there was one place you could learn everything you need…
iPhotography is excited to announce a brand new short course to teach you the foundations of Affinity Photo for Desktop
What's Covered In This Affinity Photo Course?
WORKSPACE
Discover the key areas you'll use regularly during photo editing and what they are designed to do
menus
Unpack Affinity's menu drop down and find the location of all the tools you'll need
Panels & Toolbars
See how the vertical toolbar and adjustment panels operate to help you edit faster (and smarter)
Personas
Affinity's unique and dedicated Persona interfaces provide you with advanced & pro level editing tools
Meet Stephen, Your Affinity Photo Course Instructor!
The Introduction to Affinity Photo for Desktop course has been written, designed and presented by iPhotography Head Tutor Stephen. With over 15 years of experience and multiple publications, you've got the best tutor to lead you through this course.
Stephen Walton
Portrait Photographer & Photo Editor
Hi, I'm Stephen your Affinity Photo Course tutor! I am a huge fan of editing photos – I've been doing it for years, over 15 years to be precise! Since discovering Affinity Photo I've found it to be a great rival to the regular Photoshop and Lightroom options. It offers photographers a faster (but still powerful) suite to get your pictures looking amazing.
I'm super excited to show you Affinity Photo for Desktop and help you build a strong foundational knowledge of what most of the tools, buttons and sliders do. Once you've completed this course you'll be an expert in Affinity Photo and your photo editing will know no boundaries.
I look forward to you joining me on this adventure to Affinity (and beyond)!
Module 1: Workspace
In Module One, we start with the basics:
– Introduction to the Affinity Photo workspace
– The 3 main areas of tools you'll use regularly
– How to navigate around the workspace
Module 2: Vertical Toolbar
In Module Two, we'll move on to the next step;
– Looking at how to make selections
– The power of the crop tool
– Using brushes to mask and paint
Module 3: The Menu Bar
In Module 3 we'll take a deeper dive into lots of popular tools in the menu bar
– How to save/export your photos and creating snapshots
– Where to locate filters and add text to your photos
– How to cut, copy, paste and stack multiple images together
Module 4: Panels
During Module 4, we'll turn our attention to using panels to improve your workflow.
– Adding, arranging and using adjustment layers
– Making changes to colour, saturation, brightness, contrast, white balance, LUTs and presets
– How to use Affinity Photo's Styles, Effects and Stock image options
Module 5: Personas
In our last module, we'll look at what Affinity Photos 5 Persona options are (and what they do)
– Photo Persona
– Liquify & Develop Persona
– Tone Mapping & Export Persona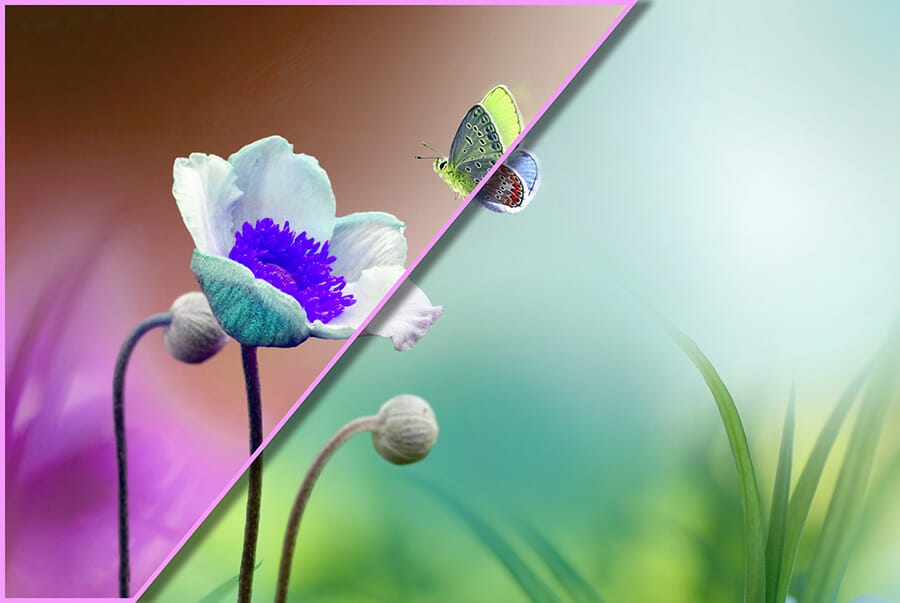 What Our Students Are Saying
Take a look at just some of the independently verified iPhotography reviews posted on Facebook, Trustpilot & Google:
You can spend a lifetime in frustration, battling with random YouTube videos trying to learn how Affinity Photo works. Don't jump around watching unrelated videos and following different teachers. Instead, in less than 2 hours you can have it all broken down, laid out clearly and cleanly and handed to you on a plate by an experienced instructor, with 24/7 lifetime access.
Don't delay – join us and thousands of fellow Affinity Photo enthusiasts on a fun and thrilling learning adventure today. Hit the button below for instant access:
Course Price:
✔

5 Module Affinity Photo for Desktop Course

✔

Downloadable Certificate of Achievement

✔

24/7 Lifetime Course Access

✔

Professional and Experienced Tutor

30 day money-back guarantee
We offer a full 30-Day Money-Back Guarantee. If you are at all unhappy with the iPhotography Affinity Photo Course, for any reason, just let us know and we'll issue a full refund.
100% Satisfaction
|

Zero Risk

|

Guaranteed
Frequently Asked Questions
Will this course teach me the technical aspects?
Yes! This is exactly what this short course is designed for. We won't spend time creating elaborate edits during these lessons. Instead we focus attention on learning the software. We believe that once you know your tools you're better equipped to use them in various ways. You won't need any prior experience or knowledge with Affinity Photo to start this course. But by the end you'll be an expert!
Who is this course designed for?
Total beginners! We've designed this course to be accessible and simple to follow. Even if you've just purchased Affinity Photo then this is the first place to start. You can have the software open and follow along to the tutorials to try out all the tools and features we cover.
Do I need the Affinity Photo software?
Yes! To make it easier to follow along with this course it makes the most sense to have already purchased a copy of Affinity Photo for Desktop. This software is a one-off payment which can be purchased from here.
Is this course compatible with Affinity Photo for iPad?
No, this course is not compatible with Affinity Photo for iPad – this Introduction to Affinity Desktop course is for the desktop version only (PC & Mac). However, our Edit With Apps course covers Affinity Photo for iPad, along with several other incredible editing apps.
How long does the course take?
This course is spread over 5 individual lessons. It's been designed to be low-impact and time-saving. These 5 lessons combined should take you just under 2 hours to complete. This time scale is a guideline and doesn't take into consideration if you are editing your photos alongside the tutorial and need more time to complete the steps.