Introducing iPhotography's
LANDSCAPE PHOTOGRAPHY COURSE!
Discover the secrets to elevating your photos from snapshots to breathtakingly beautiful landscape photography!
We live in a world of incredible views.
From spectacular seascapes. Enchanting woodlands. Dramatic mountains. Rolling hills. Sparkling rivers. To the beautiful morning sunrises.
This is what makes landscape photography
so popular and so joyful.
But capturing the true beauty of what you see isn't easy! Landscapes are one of most challenging types of photography.
And that's why most photographers end up frustrated and disappointed with their shots; they've never been shown the right way to capture these incredible views in all their glory.
iPhotography is excited to announce this new landscape photography course that takes you on a thrilling learning journey from complete novice to skilled landscape photographer!
What's Covered In This Landscape Photography Course?
This course is simple to follow and the classes cover everything you need to know to plan, shoot and edit breathtaking landscape photos from start to finish – no matter where you are or what's in front of you.
You'll discover…
Planning
How to scout perfect locations and plan like a pro!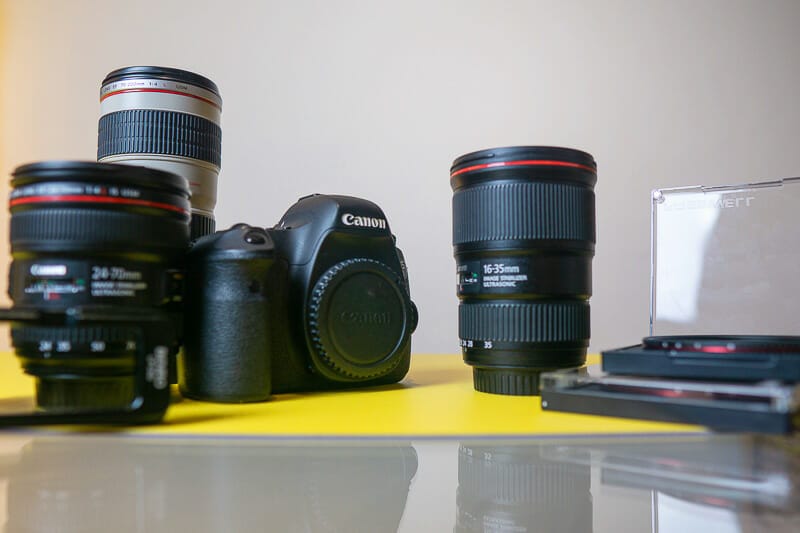 CAMERA MASTERY
Landscape settings & digital camera techniques made easy
WORKFLOW
Simple & repeatable shooting processes that eliminate mistakes
Composition
The key compositional techniques that result in masterful landscape imagery
Hills & Mountains
The secrets to capturing majestic mountain scenes and rolling hills
WATERFALLS & STREAMS
How to capture moving water to perfection
Seascapes & Lakes
How to add a wow-factor to your seascapes & still water shots
Woodlands & Intimates
Create enchanting woodland scenes & capture macro plant life
SUNRISE & SUNSET
How to capture spectacular sunrise & sunset photos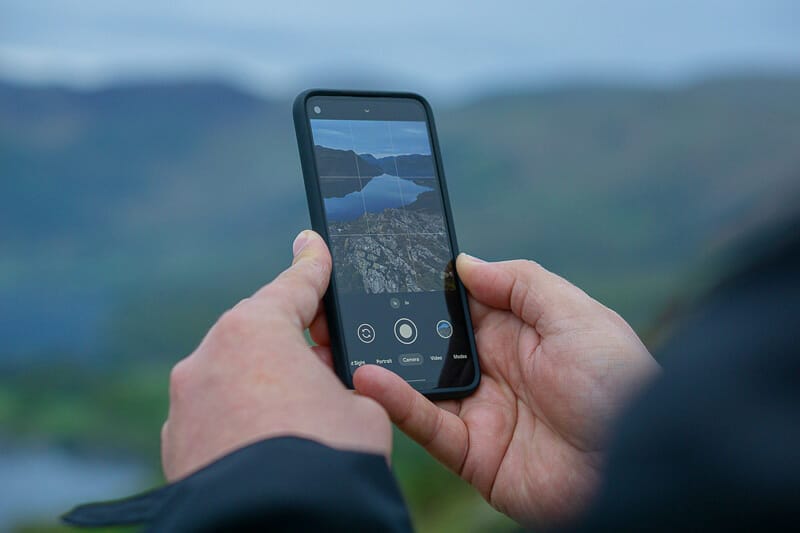 Mobile Landscapes
Breathtaking landscapes using only your camera phone!
Creative Tricks
In-camera tips & creative tricks that add magical qualities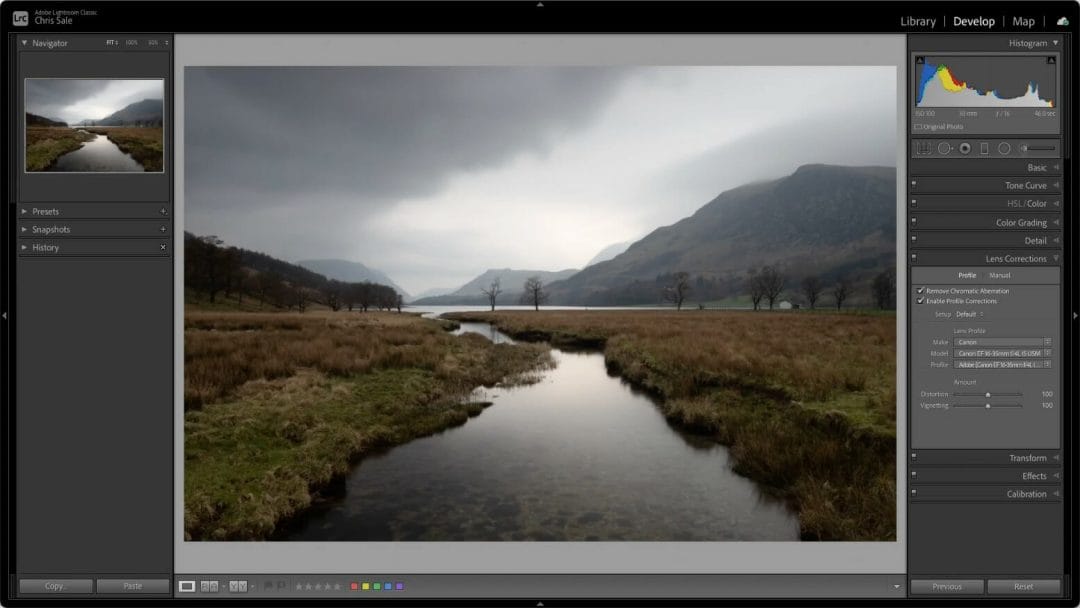 Post-Processing
Perfect your photos – from subtle edits to advanced manipulation
You, the Landscape Photographer!
By the end of this landscape photography course, you'll be confidently shooting spectacular shots in manual mode across a wide variety of situations and outdoor locations.
LANDSCAPES THAT ARE ALWAYS PIN SHARP
You'll discover the landscape-specific camera settings for capturing detailed, crystal sharp landscape scenes that are packed with depth.
And you'll learn the nuances of location scouting. You'll develop that uncanny ability to pick just the right spot that average photographers might overlook.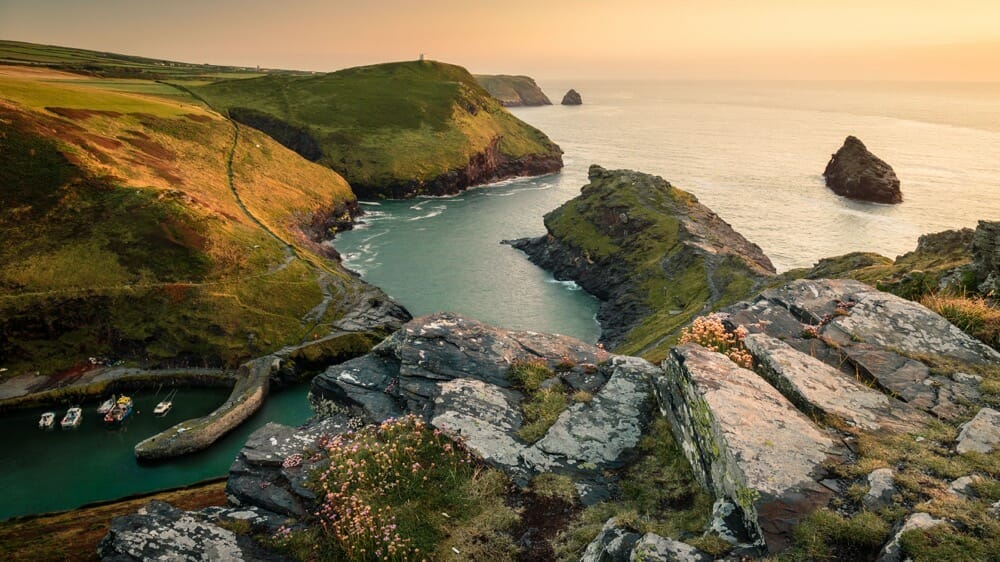 TIPS, TRICKS & WORKFLOWS YOU NEED
You'll learn how to work smarter to save time, energy and frustration.
And you'll discover a whole heap of tips, techniques, and creative tricks that only the most experienced outdoor landscape photographers know and use to consistently capture magazine-worthy landscape photos.
Meet Chris, Your Landscape Course Instructor!
iPhotography's landscape photography course has been designed and delivered by Chris Sale, a full-time professional landscape photographer and passionate teacher.
Chris Sale
Landscape Photographer
"Hi, I'm Chris your iPhotography Landscape Course instructor!
I'm a professional landscape photographer based in the beautiful Lake District National Park in the UK.
I specialise in helping beginners and amateurs develop the skills needed to start photographing the landscape with confidence.
Landscape photography can sometimes be confusing and intimidating. But my relaxed style and proven teaching methods has helped many people dramatically improve their camera skills and get more pleasure from their photography.
I look forward to welcoming you on this spectacular landscape photography course with me and the iPhotography team!"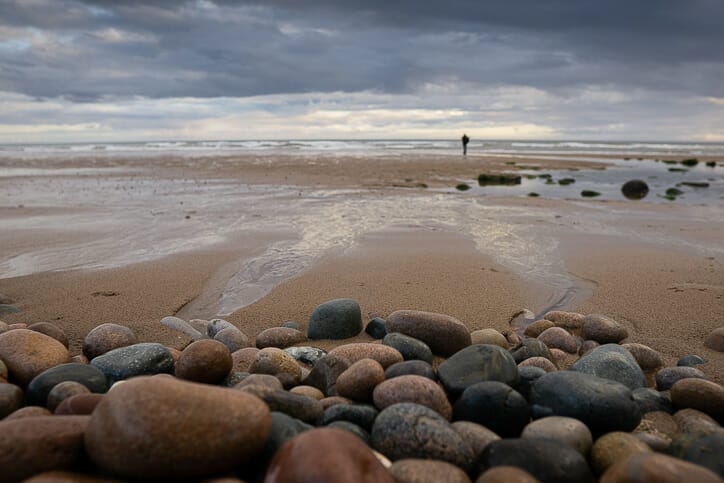 Your Landscape LEARNING Pathway
Understanding the lie of the land is vital, that's why we've created the most complete online landscape photography course available. Everything has been professionally filmed on-location and designed so that you can watch, learn and follow along with ease. Here's an overview of the course modules:
Module 1: Equipment
In Module One, you'll discover all of the basics of landscape photography: 
Discover the cameras best suited to landscape photography.
The features and functions you need.
The best lenses, focal lengths and the right file formats to use.
The underrated accessories that make your landscapes easier.
Using minimalist equipment.
Much more!
Module 2: Planning
In Module Two, you'll start to lay the foundations that make your landscape life quicker, easier and frustration-free!
How to plan like pro!
Discover the very best times of day to shoot.
The right way to research your location before you leave.
How to pick the perfect position, every time.
Much more!
Module 3: In-Camera Workflow
Discover how to build a repeatable workflow for every shot.
What is the best Aperture, Shutter Speed and ISO settings.
How to use Hyperfocal Distance to achieve sharp images.
Module 4: Essential Elements of a Landscape
Understand which aspects you should always consider just before you take the shot:
The importance of knowing your subject and where to place it in frame.
Discover how light can change in an instant and create a mood.
How to create deeper interest in your shots, that makes it more than just a view.
Module 5: Golden Rules of Composition
In this module we'll fine-tune your eye for composition.
You'll discover landscape composition techniques you can use in any scene.
You'll learn how to frame your landscape using basic and advanced compositions.
You'll understand when you can break the rules to create more dynamic results.
Module 6: Professional Tricks
Discover Chris' secret tricks to making landscape photography faster.
Explore the benefits of changing your daily routine to fit in landscape photography.
How to review and critique your images to improve your portfolio.
Where to find inspiration to further your knowledge of the landscapes you love.
Module 7: Editing
Use lens correction to counteract distortion.
How to clean up your image from sensor dust and improve detail.
Learn to balance exposure, crop accurately and retune colour.
How to increase front to back sharpness through focus stacking.
Module 8: Life of a Landscape Photographer
What a day in the life of a landscape photographer looks like.
Learn more about your landscape course tutor Chris Sale.
Discover how he made the transition from the 9-5 life to become a pro photographer and how you can too.
The successes and struggles he's encountered and advice to beginners who might one day hope to do this for a living.
Module 9: Hills & Mountains
We'll take you up mountains to give you the best camera settings for capturing sunrises.
Provide you with the best preparation advice to ensure you're not distracted while shooting.
Module 10: Lakes & Waterfalls
Familiarise yourself with the important aspects of water safety and camera protection.
How to use a polariser filter to reduce glare and reflections on the water.
Which shutter speed setting is best to capture the motion of water.
Module 11: Woodlands & Forests
How to deal with low light in dense woodland without increasing digital noise.
What makes an interesting composition in a busy forest and how to isolate it.
Consider the time of year to visit to capture the most interesting features.
Module 12: Seascapes & The Coast
What to look out for when shooting on the beach.
How to prepare and protect your equipment from the elements.
The best focal lengths and angles to capture those incredible seascapes.
How to use a shutter remote or timer to reduce camera shake.
Module 13: Intimate Landscapes
Training your eye to look at the world on a macro level.
What type of lens works best for smaller subjects.
Why intimate shots complement the wider story of your bigger landscapes.
How to check for sharpness with tiny objects.
How to deal with wind and slow shutter speeds.
Module 14: Black & White Landscapes
What type of subjects look best in mono.
How to enhance the texture of a subject.
How to balance dark and light areas without losing detail.
The secrets to telling dynamic stories with your camera.
Module 15: Mobile Landscapes
How to use DSLR/Mirrorless camera techniques on a camera phone.
How to position your device to maximise the image.
A look at how to edit on-location using Snapseed.
Tips on sharing photos to social media and helpful hashtags.
Module 16: Creative Camera Techniques
When, how and why to use HDR (high dynamic range).
How to create in-camera panoramas for hyper-detailed landscapes.
Capturing stunning long exposures with expert lens filter advice.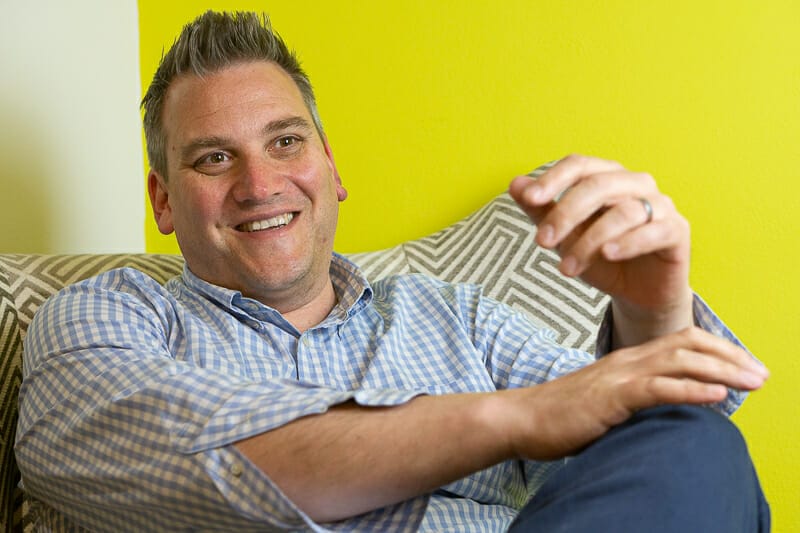 This is not a course of theory. Through these course modules you'll get to explore what it takes behind-the-scenes to make a spectacular landscape photo.
As you work through each comprehensive module, you'll learn WHY we selected each location, you'll watch HOW we set up our shot and you'll be able to follow the exact steps of WHAT we did in post-production to complete the image.
 Everything covered in this comprehensive online Landscape Photography Course and delivered in Chris's warm and refreshingly honest style. You're going to love it!
Tutor Assessed Assignment
& Downloadable Help Sheets
Along with the training, you'll get a practical assignment to work on at the end of the course. You can put what you're learning into practise within your own town, park or further afield.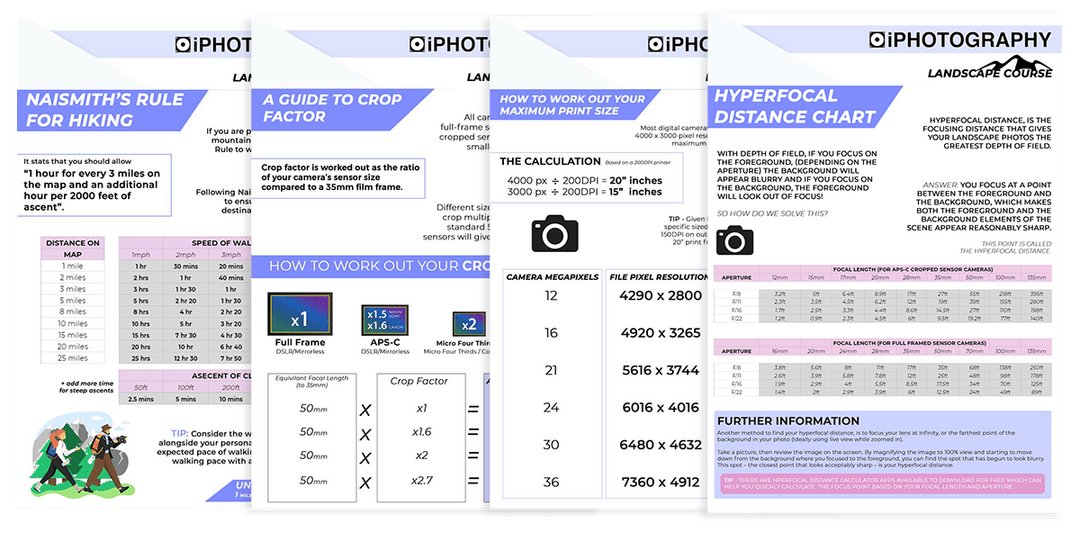 We've also included some brilliant help sheets during each class to cement your learning!
Never Take An Average Landscape Photo Again!
This is more than just another landscape photography course that teaches you camera settings, locations, and equipment. As you watch and learn Chris's methodology and start to gain perfect control over your camera, you'll also develop the subtle skills that take a landscape photo from average to extraordinary.
DEVELOP YOUR MOST IMPORTANT ASSET
You'll understand that your most important asset is not your camera, but your eyes!
You'll learn how to 'see' what average landscape photographers don't see so that you can capture and share the true beauty of nature in all its glory.
And you'll know how to close that gap between what your eyes show you and what your final result looks like.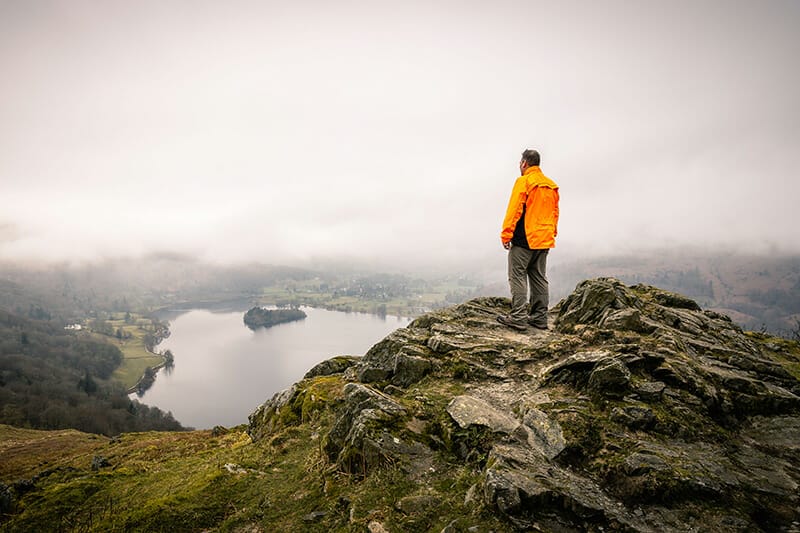 EVOKE EMOTIONS & STORYTELLING
While average photographers are capable of capturing great looking scenes – their photos often lack the emotion and depth that competent landscape photographers are able to achieve.
By the end of this course, you'll understand how to set up your scenes so that each photo you take tells its own compelling story that evokes powerful emotions in your viewers.
ENHANCED MENTAL WELLBEING
In a world of chaos, nothing beats the peace, solitude and tranquility of landscape photography and working with nature.
The smell of a forest or the fresh sea air. The cool breeze on a mountain. The pleasure of a waterfall. The sound of birds and the peace and quietness of your surroundings makes it the ultimate form of relaxation and stress relief.
These positive benefits have a profound positive impact on your mental health and the results that you produce with your camera.  
Armed with these tools, techniques, and enviable skills you're about to become a happier and significantly better landscape photographer!
Your Masterclass In LANDSCAPE Photography!
Chris is an accomplished landscape photographer and respected teacher with the ability to take complex techniques and break them down in a clear and concise way so that you 'get it' first time.
But, hiring an expert like Chris to personally coach you, or booking an on-location workshop is neither cheap nor practical for most people. That's why we've made the best online landscape photography course affordable for everyone.
Ultimately, you're getting the same world-class guidance and professional training that Chris would deliver in his outdoor photography classes – but at a fraction of the cost.
What's more, there are no planes to get on, no hotels to book, nowhere to travel to, and no time off work needed!
2 (FREE) INCREDIBLE BONUSES!
Sign up today and you'll receive these incredible bonuses – absolutely FREE!
FREE BONUS 1:
iPhotography Landscape Flip Card Set!
(Limited Stock Available)
This exclusive limited edition Landscape Flip Card set gives you key landscape specific tips, shortcuts, cheats, settings and more at your fingertips. Printed on weatherproof, durable cards you can access anywhere.
Never again will you forget key landscape concepts or miss prime opportunities to capture those epic moments in time!
Sign up today and we'll ship you this set of Limited Edition Landscape Flip Cards (with lanyard) absolutely FREE (while stocks last).
FREE BONUS 2:
Urban Landscapes Bonus Module!
Learn how to capture stunning urban landscape photos with this special bonus module, filmed in the heart of London.
Cities can often feel complex, but this special training gives you the tips and techniques for creating beautiful urban images in even the most chaotic of towns and cities.
Covers composition, balancing elements, distractions, reflections, perspective, light and colour and more.
Sign up today and we'll add this special edition Urban Landscapes bonus module absolutely FREE!
What Our Students Are Saying
Take a look at just some of the independently verified iPhotography reviews posted on Facebook, Trustpilot & Google:
You can spend a lifetime in frustration, battling with your camera settings, trying to figure out why your landscape shots aren't quite as sharp as you know they could be. Or, in less than 30 seconds you can get lifetime access to the best landscape photography training with years of pro-level experience broken down and handed to you on a plate through this comprehensive online landscape photography course.
Don't delay – join us and thousands of fellow landscape enthusiasts on a fun and thrilling learning adventure today.
Hit the button below for instant access:
Only
✔

16 Module Online Landscape Photography Course

✔

Certificate of Achievement

✔

Tutor Assessed Landscape Assignment

✔

Access to the iPhotography Feedback Gallery

✔

Downloadable Help Sheets

✔

BONUS 1: Landscape Flip Card Set

✔

BONUS 2: Urban Landscape Bonus Module 
24/7 Lifetime Access
30 day money-back guarantee
iPhotography™ stands behind every course and product with an iron-clad 30-day money-back guarantee. If for any reason (or no reason at all) within 30-days you decide to cancel your course, then our support team will happily provide you with a refund in full. No hassle. No questions asked. You are completely protected.
100% Satisfaction
|

Zero Risk

|

Guaranteed
Frequently Asked Questions
Will this course teach me the technical aspects of landscape photography?
Yes, we assume no prior knowledge of landscape photography. Chris is an accomplished teacher with the ability to break down seemingly complex topics into simple to understand steps.
You'll discover all the camera settings to use, along with when, where, how and why you should use them. And of course, you'll learn a whole range of photography techniques and what gear you need for breathtaking landscape photos.
Who is this landscape photography course designed for?
This course has been designed for beginner landscape photographers and keen amateurs who want to take their skills to a higher level. Whatever 'level' you are at, by taking this course your landscape photos will improve significantly and you'll be a happier, more satisfied photographer!
Where was the landscape course filmed?
This course is made up of a series of landscape photography classes that were each professionally filmed around the famous Lake District National Park, which was the home of Beatrix Potter and contains some of the most spectacular views in the UK!
Each location was carefully selected, not only to teach you specific landscape camera techniques, but also to expose you to landscape photography in all its raw glory. From watching and learning how Chris plans and prepares for a trip, to understanding his thought process behind finding perfect locations, through to dealing with the elements!
These are things that amateurs often overlook and are lessons that are very difficult to teach in landscape photography books. Through this course, you'll get to see Chris and the team in action, while he shares with you everything he knows.
What kind of camera and equipment do I need for landscape photography?
Cameras and equipment are covered extensively throughout the course. However, we understand that most beginners and amateurs do not have access to thousands of dollars worth of kit. Therefore the course delivers plenty of realistic and budget-friendly advice for achieving spectacular results with minimalist gear.
There is even a special module that teaches you how to shoot incredible landscape shots just using your Smartphone!
Will this course apply to the landscape in my country?
This course was filmed in the diverse outdoors and unpredictable climate of the UK, but the country is irrelevant because these classes cover all of the major location types that are found in almost all countries. From mountains, lakes, streams, the sea, sunsets, forests, hills and more.
I'm an experienced photographer, do I really need photography classes in landscape?
Landscape photography is different to other genres of photography in that you're dealing with the elements and often different surroundings. Chris has mentored many professional photographers who were great photographers, but not knowledgeable about landscape photography in particular.
We believe strongly that we have created the best online landscape photography course available and it will truly benefit people of all abilities, from beginners through to experienced photographers.