LEARN OVER 70 ASTONISHING light tricks YOU CAN DO WITH YOUR CAMERA TODAY!
No previous photography experience or fancy equipment required!
Master Light Manipulation
The Only Light Tricks Course
Learn Over 70 Light Techniques
Learn Jaw Dropping Tricks!
What's Included In The Course?
Learn how to photograph fireworks, wire wool, refraction, light paintings, stars, double exposures, bokeh, physiograms, camera flash, lightning… and over 70 more stunning light techniques!
Click the tabs below for an overview of what you'll discover inside each module of the iPhotography Light Tricks Course:
It doesn't matter if this is the first time you've picked up a camera or you've been snapping away for years, the iPhotography Light Tricks Course is designed so that anyone can learn the amazing techniques that we've packed into the course.
We've got more tricks than a conjurer, more sparkle than a firework and more magic than a wizard packed into this course, waiting to be discovered.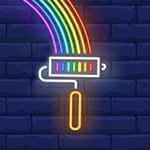 Instant access
30-day money-back guarantee
What Our Students Are Saying
Take a look at just some of the independently verified iPhotography reviews posted on Facebook, Trustpilot & Google:
What Our Light Tricks Course Students Say
We asked 5 respected photographers who have completed the iPhotography Light Tricks Course to provide us with their honest feedback. Here are their reviews of the course:
"Overall the light tricks course for me was perfect. I'm very new to photography but light tricks and night photography are what I seem to be enjoying the most at the moment. As I've only just finished the course I don't have many light trick photos but I have added the ones that I have done whilst completing the course that I am happiest with. I'd highly recommend both courses I have completed so far (I've just started portrait). "
"I really enjoyed it! I loved the lighting section, it had great information in it, and was in-depth. I love the editing modules! I like how it really starts with the basics and then goes to more advanced steps, that will be very helpful to so many people. I think you really covered everything. It was awesome!"
"The Light Tricks course was fun, creative and informative. I really learned a lot from the broad range of new techniques that it showed you how to achieve. It is a great course for both beginners and those with a little more knowledge under their belt. The modules are well composed and easy to follow.
With each area of study, you learn something different, innovative and, at times, complex. I think for me, the most important thing I learned from doing this course was to slow down, stop and think about what settings I needed to use to achieve the desired effect in my photograph. This was not only useful for dealing with the light trick techniques, but I have found I am now more conscious of how I use the exposure settings in my photography across the board.
I would highly recommend this course. Give it a go – you never know what you will learn!"
"I found this a thoroughly enjoyable but at times quite challenging course – the range of techniques covered is very extensive indeed. Although I haven't had the time or opportunity to try out too many of the ideas just yet, the beauty of iPhotography Courses is that you have lifetime access to the modules and they can be revisited when you need to refresh your mind on a particular topic. The Light Tricks Course has really sparked my imagination and has certainly got my creative wheels turning. I would recommend this course to students wanting to learn some fun and different techniques which will broaden any photography portfolio. The editing modules are really helpful and now I cannot wait to get started on the iPhotoshop course!"
Here's an overview of some of the incredible benefits you'll get when you sign up to iPhotography Light Tricks Course today:
18 Modules
18 sparkling modules developed by world-class photographers, engineered on next-generation LearnLock™ Technology and delivered on a sleek new interface for maximum learning and retention.
14 Optional Assignments
Brand new, fun and engaging assignments (with tutor feedback) that develop and hone your light painting skills as you work through the course.
Printed Certificate of Achievement
Foil seal embossed Certificate of Achievement printed on high-grade material – delivered to your door on course completion. Plus, an instantly available digital pass certificate.
Interactive Quizzes
Packed with quizzes, tests and lots of interactivity to make your learning fun, fast and highly effective!
6 Mini Challenges
Improve as you learn with brand new mini challenges, designed to compliment each module as you enhance your skill set.
Photo Editing Tutorials
17 NEW customized, follow along photoshop video and editing tutorials. You can stay up to date with all the new techniques and photography enhancements.
Is this course for me?
YES! It's for everyone, including you!
You'll find thousands of new techniques, tricks and training tutorials to push your photography forward. Maybe you are getting a little jaded of taking the same landscape or portrait and want to spice things up – we've got all the spice you need!
Ultimately this course is for all levels of experience. We can guarantee you'll learn something you didn't know already, which means your photography skills can only improve after completing this course.
As long as you've got a camera to hand then you'll find the iPhotography Light Tricks course is a great addition to your photography collection!
Do I need any special equipment?
No. Of course, we assume that you have access to a camera, but other than this you do not need any special equipment to take the course.
Whether you're a beginner or a pro, you'll be able to take the course. Plus, we've even thrown in money-saving tips wherever we can – trying out these fun activities just became a whole lot cheaper!
However, please keep in mind that if you're serious and really want to get the most out of your training modules, it would be ideal if you own a DSLR and a tripod. While it is certainly possible to follow along with any camera equipment, you may find it frustrating at times when you want to practise some of the more advanced techniques in the course.
Can I use my existing camera?
Yes! The best thing about this course is that you don't always need to have a top end DSLR camera. A lot of our course can be followed with a simple point and shoot compact or even your smartphone. As long as you've got a camera to hand then you'll find the iPhotography Light Tricks Course is the perfect investment in your passion!
However, please keep in mind while it is certainly possible to follow along with any camera equipment, you may find it frustrating at times when you want to practise some of the more advanced techniques in the course. Therefore we do recommend that if you're serious and really want to get the most out of your training modules, it would be ideal if you own a DSLR and a tripod.
How do I access my course?
The minute you sign up, you'll have access to the Portrait Course inside iPhotography's cutting-edge learning platform. If you've ever taken an iPhotography™ course before then you'll be able to access the light tricks course right alongside your other iPhotography courses, all from one sleek, simple and secure platform. Plus, you'll have access to a whole array of benefits including our hugely popular student gallery, forum, chat wall and much more!
Do you offer a hassle free guarantee?
If for ANY reason (or no reason at all) within 90-days you decide to return your course purchase, our support team will happily provide you with a refund in full. No hassle. No questions asked. You are completely protected.
Throughout this light tricks course, you'll discover camera settings, lighting equipment, cheap hacks, painting techniques and editing right through to how to dazzle your friends and family with an electrifying portfolio.
If you aspire to capture incredible photographs that you can be enormously proud of, then don't waste any more time. You owe it to yourself to get the best possible training and guidance you can to achieve your full potential.
Hit the button below today and begin your journey inside the exciting and satisfying world of light tricks photography!
30-day money-back guarantee